Our new "Seagull Centre"
WRRA has been asked to provide input into setting up a separate entity that will help establish a waste recovery facility in Whitianga. This will be similar to the highly successful Seagull Centre in Thames and other facilities in Raglan, Kaikoura, Coromandel, Auckland and many other locations.
Work is well underway on this, and we'll keep you posted on progress. It's a big project that is likely to take around 2 years to get fully established. We'll be working closely with TCDC, Mercury Bay Community Board, Thames Seagull Centre, the Menz Shed as well as Community Waikato and the Ministry for the Environment.
Whitianga has required this kind of waste recovery operation for a very long time, and we are very excited to be a part of what's happening. This facility can create several full-time and part-time jobs, reduce the amount of usable material being thrown away, and contribute significantly to the environmental well-being of our community. The facility will operate as a charitable trust. In the long term, it's hoped that the operation might contribute surplus funds back into the community, which has been the case in some of the other centres.
See the TCDC report below on this project:
"Whitianga Resource Recovery Centre – We now have a draft conceptual layout that we are working through with stakeholders for the new resource recovery centre, and transfer station proposed to be built next year in Moewai Road. In parallel with the layout, we'll be working on further developing the consent, design, and more detailed cost estimates. We are also working with community groups to establish a local trust that can occupy a portion of the new facility, including some areas of the existing bio composting site that will actively be involved in the reuse and recovery of items potentially going to landfill. As government levies increase landfill waste, the site's design will attempt to divert waste from landfills. The infrastructure for these initiatives can be funded from the waste minimisation fund."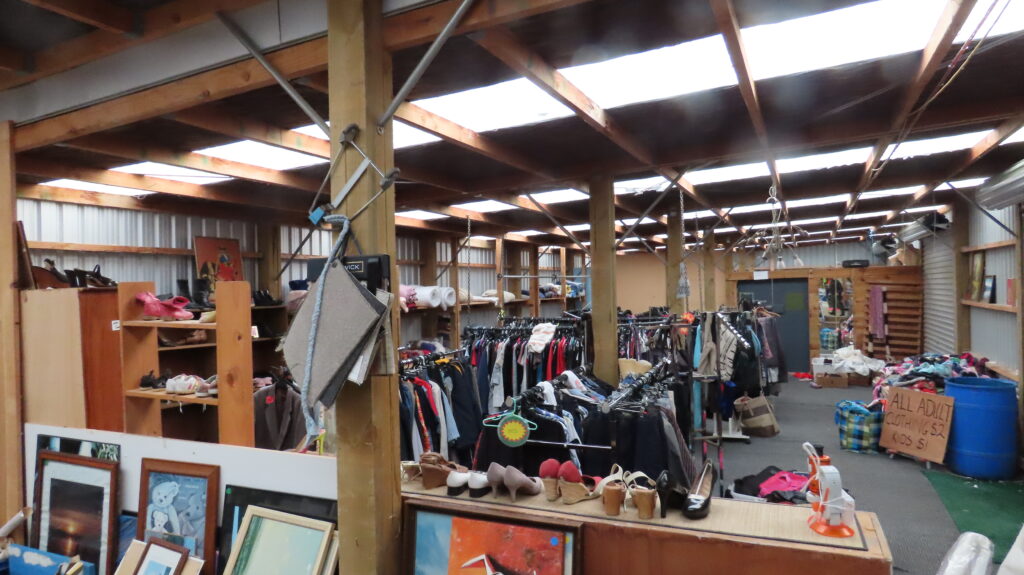 The highly successful Thames Seagull Centre, established 16 years ago, employs 13 full-time staff and is financially self-funding. A great example of what we hope to do in Whitianga.