In association with GREYPOWER MERCURY BAY Inc. WRRA have teamed up with Greypower Mercury Bay to bring you an exciting proposal for a Loop Bus in Whitianga.
The Waikato Regional Council representative for Thames Coromandel district, Denis Tegg, introduced this concept in Thames. What began as a trial has now become a permanent feature in Thames. Cr Tegg will tell us how it started and what we can do to make it happen in Whitianga.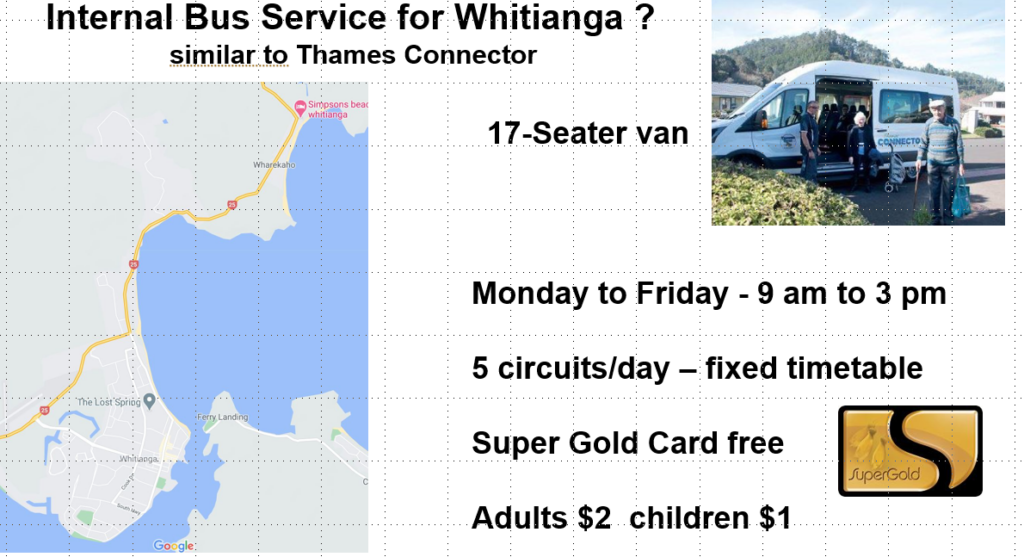 Is this the best option, or are there other ideas we haven't considered?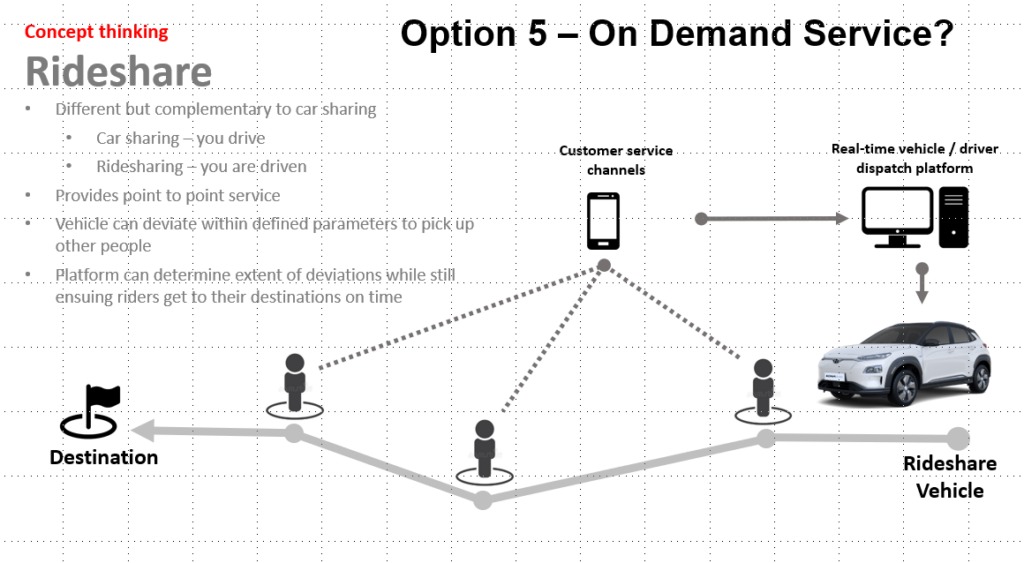 What about a Ride Share system using an app on your phone? What if you don't have a phone?
Here's an example of how the Thames Connector Bus has helped people in the Thames community:
"My name is Jill Edmunds. I am an Occupational Therapist employed with a Charitable Trust organisation called Dementia Waikato. Dementia Waikato provides ongoing support/information for people living at home who have a dementia-related diagnosis and their families/whanau. I work with clients/families in both Thames and Whitianga.
I have experienced first hand the many benefits for Thames residents of their Loop Bus Service and fully support the proposed Loop Bus Service for Whitianga.
As people age, they may be required to stop driving cars due to various medical conditions such as Dementia. It can be very stressful for Dementia Waikato clients/families when they can no longer drive. I have known clients/families who decided to relocate from areas such as Whitianga due to no available public transport system.
I can also attest to how the Thames Loop Bus system is proving effective in reducing social isolation for older persons. Maintaining social connections is one of several preventative risks re dementia and other conditions such as Depression.
People I have spoken to in Thames who use the Loop Bus consider the kind/empathetic Drivers of the Loop Bus to be an important asset to this service.
I would suggest adding to the proposed route: the Laboratory (for blood tests) and library.
Kind regards,
Jill